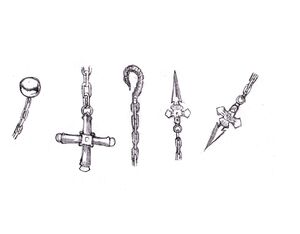 The six weapon of judgment the chains of Abyss, two things will happen. The Euphrates river is allowed to dry up so as to prepare the way for the kings of the east to come for the last and final battle on planet earth – the battle of Armageddon. The kings of the east are China and several other Asian nations.
The second thing that occurs is that three demons, who proceed out of the mouths of the Devil, the Antichrist and False Prophet, are allowed by God to go out to all of the kings of the earth to bring them to the battle of Armageddon.
Ad blocker interference detected!
Wikia is a free-to-use site that makes money from advertising. We have a modified experience for viewers using ad blockers

Wikia is not accessible if you've made further modifications. Remove the custom ad blocker rule(s) and the page will load as expected.